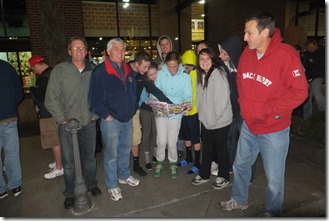 For our family, Black Friday shopping is a Thanksgiving tradition as rich as turkey stuffing or pumpkin pie.  We wake before the crack of dawn the morning after turkey day and start hunting down Black Friday bargains.
I know that many of you are shaking your head in disgust right now- for many  people staying up late or getting up in the wee hours of morning seems ridiculous to you.  I'll be the first to admit that you have to be a little (maybe a lot) crazy to get up early and be standing in a long line by 5 a.m.- in the cold, and the psycho crowds, but for me, it's not about the bargains out there or the money I might save- it's about the family memories we make. 
Black Friday Memories
In our family we enjoy remembering the time Uncle Lee almost got trampled (Well, not really but it makes a better story) by a mob of frenzied shoppers fighting over Furby pets.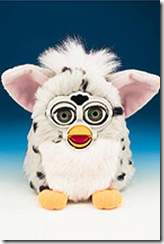 We loved the year Sears gave out free $10.00 gift cards to the first person in line and we all came out with our purchases and hadn't spent a dime of our own money.  My daughter still has the slippers she bought that day and wears them proudly.
Then there was the year we stood in a freezing cold Staples line and they brought everyone hot chocolate.  The hot Styrofoam cup kept our hands warm while we stood in line and talked and laughed about how stupid it was to be standing outside in the freezing cold at five in the morning.
One year our main priority was to hit the huge sock sale at Fred Meyers but when we entered the store we found it overflowing with bargain sock shoppers that we left without purchasing even one pair of socks.
For the Wells family, Black Friday is an event and a rite of passage for pre-teens as they hope to be included in the early morning shopping spree.
My brother Lee, Uncle Steven and I are the instigators of the craziness and a few years ago we took Black Friday Shopping to a whole new level with an "Application to Go Black Friday Shopping With Aunt Mo & Uncle Lee" form.  This was a tongue-in-cheek application that those who wanted to go shopping had to fill out.  (A copy of this form can be  found at the end of this blog.)
My brother, Scott, added some "over the top" fun to the event by organizing all of the ads for Black Friday sales in a crate with hanging file folders.  He was adamant that we return all ads to their specific file location so that everything stayed organized.  (Of course, all his organizing was only a ploy to be accepted as a member of our Black Friday shopping team.)
Black Friday Shopping Tips
Here's some things we've learned to help us have a successful shopping trip: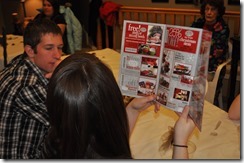 Make a plan.  Decide in advance which stores have the best bargains for the most shoppers in your group.
Leave your coat in the car and anything else that makes it difficult to maneuver through the store.
Beat the system by shopping in teams. We always separate into teams and go after items that we want.  One person (usually Uncle Steve) always heads for the check-out line so we don't have to waste so much time waiting in line to check out.
One final note to store and shop owners- please don't ruin Black Friday shopping by opening your doors a week early and calling it a "pre Black Friday" sale.  It seems that stores are opening earlier than ever and some have door busters slated for the day before Black Friday, letting you shop after Thanksgiving dinner.   I guess you'd say I am a purest- I like Black Friday where it's supposed to be- the day after Thanksgiving, very early in the morning and surrounded by my family- at least those that filled out a Black Friday shopping application.
Aunt MO
Black Friday Application
Application to Go Black Friday Shopping With Aunt Mo & Uncle Lee
Black Friday shopping is a very serious business. It is a great honor to be part of Aunt Mo and Uncle Lee's Black Friday shopping team. If you would like to be considered for a spot on the our Black Friday shopping team please fill out the following questioner and give it to Aunt Mo or Uncle Lee by 6:00 PM on Thanksgiving Day. We have very strict guidelines and take our Black Friday shopping very seriously. We will notify all successful candidates by 9:00 PM that same day. Good luck!
NAME ____________________ AGE ______
1. How many times have you been Black Friday shopping? ___________________________________
2. Are you an experienced Black Friday shopper YES or NO
3. What time will you go to bed Thanksgiving night? ________________________________________
4. Do you push the "snooze" button when your alarm goes off? YES or NO (We don't want to wait for you)
5. What will you be shopping for? ________________________________________________________
6. Name three stores you would like to shop at? List in order of importance.
1.__________
2. __________
3. __________
7. How much cash will you bring with you? _______________________________________________
8. Do you have a credit or debit card? YES or NO (We do not allow those who use checks as they slow us down)
9. What do you feel is a good price to pay for a Hot Wheel car on Black Friday? __________________
10. Are you willing to stand in line while others shop? YES or NO
11. How fast do you run the mile? _________________________________________________________
12. How many pounds can you bench press? _______________________________________________
Please attach one letter of reference to this form.
Thank you for applying to be part of our Black Friday team. We will contact you by 9:00 PM Thanksgiving night.