Friday night is pizza and game night at my house. We have our favorite games and we have our favorite pizza but some nights we're in the mood to try something new. I know where to find new pizza combinations and now I know where to find new game ideas.
If you're looking for a game to play you should check out this new game site- Party Games 411. It's a very simple site to use and a marvelous resource for party planners.
I plan a lot of parties and family reunions and I am always looking for a new game or activity. I search the web trying to find ideas but this site is the easiest way I've found.
Search for a Game
There are several ways to search for a game at Party Games 411. You can:
1. Enter the number of players and the location (inside or outside) that the game will be played. For instance, I searched for an indoor or outdoor game for 80 people and it gave me 40 possible games we could play.
2. You can also search for games alphabetically.
3. You can search for particular game by entering the name of it.
Each game gives you recommended ages and game requirements and easy to understand rules and instructions.
Games, Games, Games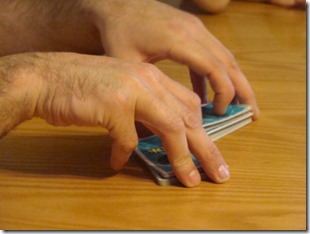 You will find ideas for card games, team building games, tag games, mind games, party games, large group games and so much more. So next time you ask, "What game should we play?" check out Party Games 411.