The best product that hit the shelves of grocery stores this year came from Pillsbury and is called "Easy Frost".  It was the greatest thing for making campfire "Éclairs".  It was rather expensive but the convenience was worth the cost.  You can find the recipe for campfire Éclairs in our free "Tried & True recipes download.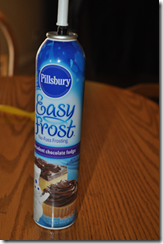 The worst product of the year, as far as I was concerned, was the  "Giant" roasters marshmallows.  We thought they'd be so fun but they had one major problem- the marshmallows were so huge they  wouldn't stay on our roasting sticks.  The first time we used them, Uncle Steven was at work and we thought that for sure HE would be able to make them work- but he couldn't and so we finally just had to admit defeat when it came to this product.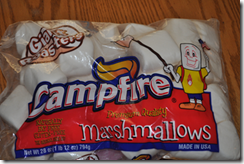 Here's a couple of other products to look for:
Now is the time to check clearance isles for Thanksgiving themed turkeys like these pictured.  These brightly colored birds cost almost $2.00 before Thanksgiving but in February, I picked up a whole box of turkeys at 25 cents a piece.  Why turkeys?  They are the perfect prize for "turkey" awards.  When you're giving a box of Milk Dudes to the biggest "Dud" at your family reunion or party you can also give a turkey to the biggest "turkey".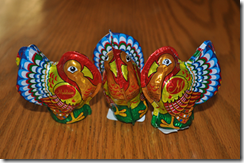 If you will be having a "Boot Camp" themed reunion this year you will want to keep your eyes out for  yummy fruity gummy soldiers…. ready to battle the boring doldrums of the plain old gummy bear! Assortment includes green Army Men with bazookas, rifles, and various other high-powered weapons.  I found mine in packaged in a "Toy Story 3" package but they are also available online from "Candy Warehouse" at a cost of $15.00 for 5 pounds.