All good things must come to an end, but saying goodbye at the end of your family reunion doesn't mean you have to wait until next year's reunion to visit with your favorite cousin. In today's high tech world it's pretty simple to keep in touch through emails, web pages and social networking. Why just this month I learned, through social media, that Cousin Bobbie has a new car, Cousin Lindsey is having dog problems and I don't dare say who… is expecting another baby.
Take Advantage of Email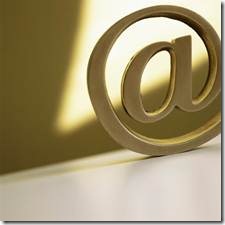 E-mail is a great way to send a spontaneous note. People love to catch up on the latest family news, and you'll find that they will reply to your message more often than not!
It's hard to beat the convenience, and cost savings of sending emails when planning your family reunion. You do have to be sensitive to those that haven't yet discovered email and be sure they aren't kept out of the loop.
Online Chat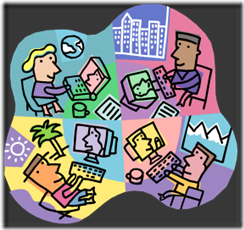 A unique way to plan your family reunion and to keep everyone up to date on reunion plans is to invite your relatives (or those who can participate) to join in an online family chat. It's easy to set up a private chat room on America Online just by going to People Connection and selecting Private Room. Tell everyone the name of your room and when you plan on "talking." Use the chat to plan the event and the details of travel. Roundtable chats are also an excellent way to keep in touch after everyone returns home. Other chat options are Google Talk, Skype, Yahoo Instant Messenger or MSN Live, a Microsoft program. Talk to family members at your next family reunion and find out what chat method will work best for them when planning your family reunion.
Family Newsletter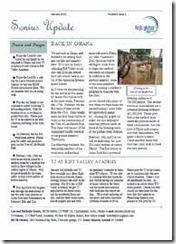 A family newsletter is a great way to keep in touch with each other between reunions. A monthly newsletter is great but often difficult to keep up with. A quarterly newsletter can be a better option. Ask family members to email information about family activities and upcoming events such as weddings, baptisms and births. Include information about your upcoming family reunion. A family newsletter is a great family reunion planning tool. To save on postage expenses only mail your newsletters to family members that don't have email.
Family Webpage
By creating a website for your family, you can share special events such as birthdays, graduations, family reunions and parties. A family webpage can also be a great place for family reunion planning and to share ideas. For a family webpage to be successful family members have to be committed to participating by checking the site regularly and contributing to conversations.
You might consider using websites such as Carepages, Caringbridge, www.mygreatbigfamily.com or Blogger for your family webpage. They need very little computer knowledge to "operate", yet provide an excellent forum for families communicate and to send out family reunion planning updates.
Technology has changed how we keep in touch. Studies have shown that almost half of the baby boomer generation is on social networking sites, and 31 percent say the first time they saw photos of a new grandchild or family member was through the internet. Two-thirds of boomers, or about 64 percent, E-mail friends and family more frequently than they call them on the phone. The internet helps us be more connected to loved ones and when used appropriately can help with family reunion planning and distributing reunion information.
Aunt MO
"Trees without roots fall over."