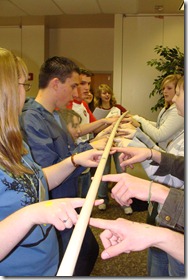 Don't plan games that make people feel uncomfortable mentally or physically
Don't force people to participate.
Don't allow "leaders" to choose sides.  This will lead to hurt feelings and discouragement.  At one of our family reunions we had everyone put their name in a hat and then we drew out names to make teams- what a disaster.  It took forever to get people to put their names in the hat and then everyone was so noisy they couldn't hear whose name had been drawn.  Try this idea for choosing teams.  Line your family up tallest to smallest and count off into as many teams as needed.  If you need four teams count one, two, three, four, one, two, three, four etc.   For variation use Colors–Red-Blue, Red-Blue, etc. or by first letter of their name (not their last name if you are at a family reunion- veryone might be on the same team.)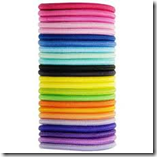 Another idea for separating into teams is to pass out cloth hair elastics for people to wear around their wrists to designate whose team they are on and you still keep some amount of control over whose team people are on.
Do keep the instructions for the games as simple as possible.
Do keep control of the game.  Explain the rules and demonstrate the procedure if necessary but after that stick with the rules.  Children are notorious for wanting to change the rules especially if they have played some other variation of the game before.  Explain that there are many different ways to play the game but that your family is playing it by the rules you've already explained.
Do have a back up plan and be ready to improvise if necessary.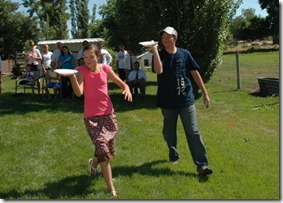 Do vary activities.  Even if your family is enjoying the game don't let it go on too long.  The idea is to stop while everyone is at the peak of fun then waiting until interest is waning.
Do plan circle games.  To separate into two circles make one big circle then break in half, having each half become a circle of its own.
Do have more than one game leader.  If you have more than one game leader you can take turns leading the games.  That gives leaders time to prepare their props and get their game ready while the family is playing the current game.
For fun family reunion games click here.
Aunt MO
"By the time the fool has learned the game, the players have dispersed"