When it was first suggested that we use "Mafia" as our theme for the Stewart family reunion I was  a little apprehensive but after three days of Mafia activities over Labor Day I've decided that "Mafia" is just another word for "Family".
My favorite activity was the marshmallow wars- the longer the game went the more strategic the teams got.  I hate to admit I was on the losing team but if the winner is the team that had the most fun it would most certainly be my team!
The "Godfather" of our family got a little help to get around the reunion site.
"Gangster" ball and "Mob"  Ball were two favorite activities.
We printed our own Mafia "funny" money.  It featured portraits of the Godfather and Godmother.
Family photos with a Mafia twist were snapped as family members entered the "speakeasy" and sat down to a delicious Italian dinner and murder mystery theater.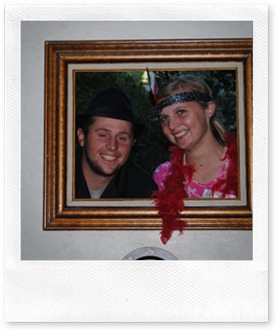 A picture of the "Family" was taken in our black Mafia shirts.
Look for the all the "Mafia" reunion fun at family reunion helper- Aunt MO will soon be posting everything you need to have your own Mafia themed  family reunion so your family can learn how to put "Family First" too.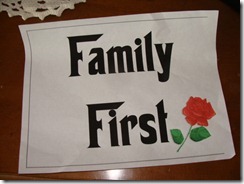 Aunt MO