Family reunions are a great time to take a family photo. We have very few family group photos that look perfect- maybe we don't even have one perfect picture. It's so hard to get everyone looking in the same direction, smiling and not squinting. It seems that if you get the children looking at the camera their parents are looking at the children but no matter how difficult a family reunion photo may be to take, you've just got to do it- old family photographs are a treasured part of any family history and it won't be long until the pictures you take today become a cherished part of your family memories.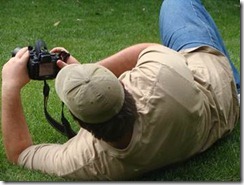 Becoming our Family Reunion Photographer
You can always hire a professional photographer but unfortunately for us, most photographers don't like to travel to the locations we have our reunions and so we are left with "Do-it-yourself" family reunion pictures. Here's some things we've learned over the years.
Take Photos at the Beginning of Your Reunion
Take pictures earlier in the day and at the first of your reunion.  Children haven't gotten dirty, or sunburned and no one has spilled their food or drink.  If you're camping, take pictures the first day before everyone's hair has gone flat and make up has worn off.
Get the Light Right
The middle of the day is a difficult time for pictures- The light is harsh and unflattering. Because it's coming from overhead you will get a lot of light on top of people's heads, but their faces are not going to be lit. For shady locations it won't matter as much, but for photos out in the open, before 10 AM or after 2 PM is better, if that fits in your reunion schedule.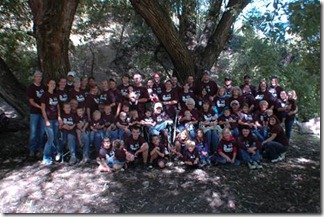 Choose a Spot Free of Distractions
A tall row of shrubbery or a colored wall makes ideal backdrops. People say, "I'll just photo shop that." But think of the time and headache you'll save if you just "clean it up" before you take the photo.
Try Something New
Try taking your shot from atop a ladder, bench or table. If you shoot from an elevated position, it's easier to get everyone's face, even if people are standing behind one another.
Small Family Groups
Various small groupings of family members can be very nice to have for the future.  You can consider having an all girls picture, all boys picture, and an all children picture etc.  Try making your pictures "action" shots- besides making interesting  pictures they're a lot more fun to shoot.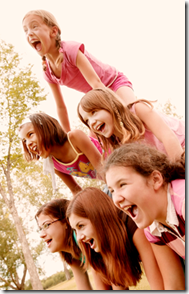 Grandma will want to have a picture of her and Grandpa with all the grandkids for their Christmas photo card.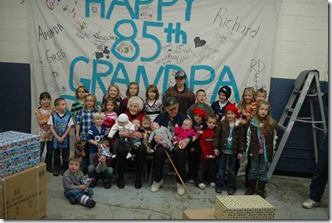 Family Photo Boards and Frames
A fun, new photo trend is photo boards. Cut holes in a piece of plywood to accommodate old frames and let family members pose in family groupings. The effect is that of family photos hanging on a wall. You may want to put wallpaper on your plywood "wall" or paint stripes or dots and hang decorations to give it a more "homey" look.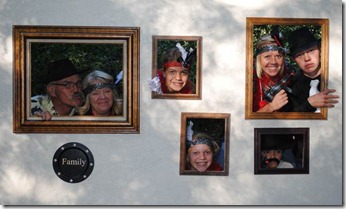 Putting hands or props outside the frames give a fun 3D effect.
Hand held frames can also be fun remembrances of your reunion. Have a variety of frames available and let family members organize their own family groupings.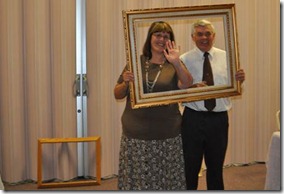 Set aside some time for photos of family members in their reunion theme costumes. It's usually easier to take smaller family groupings and helps with identifying family members.
My Favorite Family Reunion Photo Tip
is to use paper plates to help in identifying family members. Give everyone a paper plate with a number on it. Take a "paper plate" picture then remove the plates and take another picture. After printing the two pictures you can list family names using the numbers on the paper plates- #1- Jane Moyer, #2 Clint Holmes etc. Hint: Don't let anyone move after you've taken the first photo with the paper plates.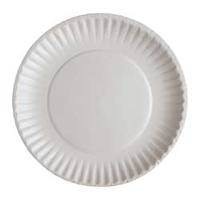 Use  Digital Camera
And finally, use a digital camera! You may delete more images than you keep but going digital allows you to snap as many pictures as you want and then do simple editing later and print only the best photos for keepsakes.
When it's all said and done, the only thing you have left of your family reunion are the memories you've made and the pictures you've taken so- "Say Cheese"!
Aunt MO