A few years ago I wrote  blog about the ten best family reunion songs.  http://familyreunionhelper.com/blog/2010/04/my-top-ten-family-reunion-songs/  Heading the list was a little known song called "Family Reunion" from Teresa Jennings and Plank Road Publishing.  Teresa and her crew gave me permission to feature the song on our family reunion website and since then many visitors to the site have listened to the song and become addicted to it's catchy hillbilly sound.
You can listen to this song at http://www.familyreunionhelper.com and you can download it http://www.mootoobmoosic.com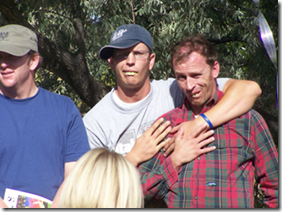 Our family has had a lot of fun with the reunion song. One year we assigned a few people from each family group to learn the song and then sing it at our family reunion. Many of the performers dressed up in Hillbilly attire and sang it with a twang. It was the highlight of the reunion and soon everyone at the reunion was singing along. It's easy to learn and easy to sing but if you're looking for a serious family reunion song this is not it.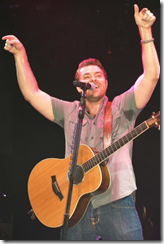 Since writing that family reunion music blog a new song has come to my attention.  It's from country artist Chris Young and is called "Voices".  To get the full effect of the song you need to watch the music video "Voices" Video. 
You could say I'm a little bit crazy
You could call me insane
Walkin' 'round with all these whispers
Runnin' 'round here in my brain
I just can't help but hear 'em
Man, I can't avoid it
I hear voices
I hear voices like
My dad sayin' quit the team
And you'll be a quitter for the rest of your life
Mama tellin' me to say a prayer
Every time I lay down at night
And grandma sayin' if you find the one
You'd better treat her right
Yeah, I hear voices all the time
"Voices" would be a great song choice for your family reunion power point, video or slide show.