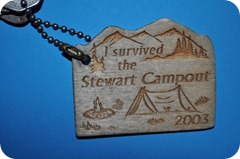 An Alternative to the Family Reunion T Shirt
Don't get me wrong- I love family reunion t-shirts but when we planned our "Survivor " family reunion I wanted to find an unusual reunion souvenir for family members to take home with them as a remembrance of our fun reunion.  We had done t-shirts for years and years and I was looking for something that would be different.
Then I remembered that one of my students, Lizzy, had given all my music students that sang at the Olympics a wooden Utah pin.  I was so impressed with the detail of the pins that I asked her about them and was surprised to find that her family had a business that made cool laser products.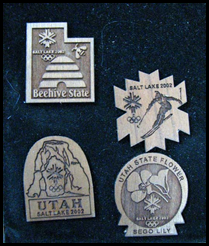 CountryLazer Cutting and Engraving
The name of Lizzy's families' business is CountryLazer and they are Utah's leading supplier of custom laser cutting & engraving wood, acrylic, glass, mat, leather, and other products.  They have been creating customized gifts and laser engraved products for over 30 years.
CountryLazer would be happy to help you with your family reunion design.  They try to keep pricing around 1- 2 dollars- less expensive then the traditional t-shirt.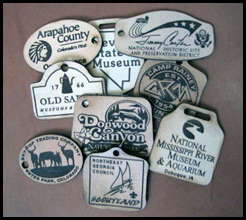 I love their cute pioneer wagon kit that could be assembled at  your heritage reunion and would serve as a reunion  craft and memento.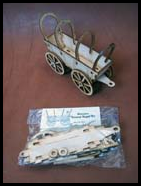 CountryLazer has a wide variety of designs for name tags, hat pins, wooden boxes, toys, awards, plaques, picture frames, scouting memorabilia, and Christmas gifts.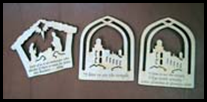 Design Your Own Family Reunion Souvenir
They will also work with you to create a completely unique product that shows your individual style or your company's commitment to excellence. They can engrave your logo, graphic, or custom message on almost any material to make your product look more personal and professional.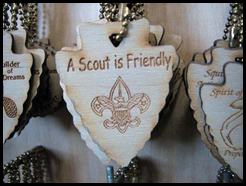 So if you're looking for a new way to remember your family reunion check out countrylazer.com.
Aunt MO
We do not remember days; we remember moments.  ~Cesare Pavese, The Burning Brand