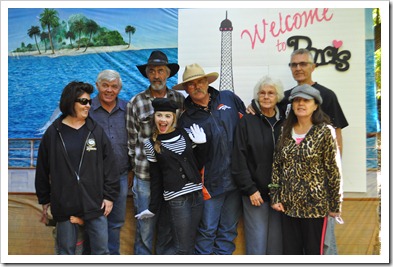 How do you turn a forest campground into a ship on a tropical cruise? Scene setters!  I love scene setters- they are inexpensive (each piece is under $20.00 and the add ons are usually about $5.00) and they instantly make your reunion or party theme come alive!
For our "Cruisin'" family reunion we used a cruise ship scene setter to give the allusion of  being in the ocean on a luxury cruise ship.  Scene setters are usually used in a room and applied with some sort of "Sticky Tack" or tape.  Taking scene setters outside is where the real challenge is!
Each roll is usually 30 feet long and 4 feet high and because we were camping for our reunion we had to work around trees, rocks and other obstacles.  Uncle Richard, who works in construction, came to the rescue and very quickly built a background for my scene setter to go on.  Here's how we did it-
Making Room Scene Setters Work Without a Room
I didn't care if the scene setter was 30 feet long or not- I believe ours ended up being 24 feet long.  Uncle Richard used plywood (the quality didn't matter) and 2×4's to brace it and hold it up.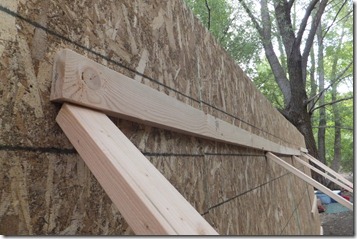 Once the background was up we used spray adhesive to attach the scene setter.  The trick to using spray adhesive is to spray both the plywood AND the scene setter.  It took three of us to keep smooth and straight but it wasn't hard and it didn't take long.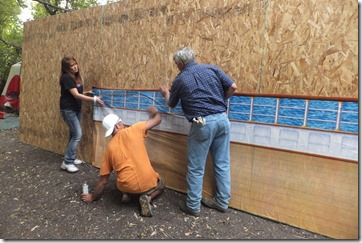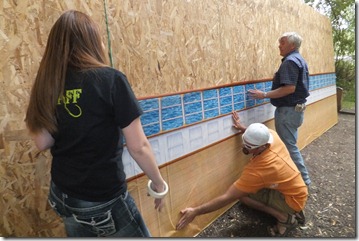 There will be a few creases but it didn't bother us at all.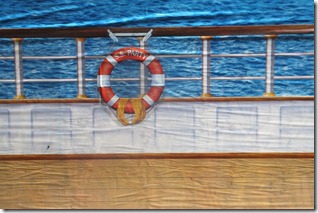 After putting up the two large sheets of our scene setter we cut out the individual "add on" decorations.  Use your own wall adhesive for hanging or we found that if you get the add on a little wet it will just smooth on and although not permanent, adhered to our scene for the three days of our reunion.  I didn't use all of the add ons provided- just our favorites.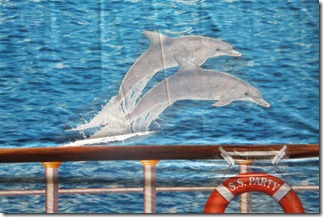 The pictures below show how a scene setter works.  This is how the makers of scene setters visualize the finished product.
This is the top scene setter.
This is the bottom of the scene setter.  Each piece is 4 feet tall by 30 feet long.
This is the "add on" we used.  We had to cut out each piece before we applied it to our scene.
Jungle Scene Setter
Other scenes are available like this fun jungle theme.  It is made up a jungle "trees" roll AND a jungle "foliage" roll.
Then you add decorations and animals.
Sports Stadium Scene Setter
I love this sports stadium scene setter.  Imagine holding a sports themed reunion or party and putting this along the walls of your gym or party room.
Pirate Design a Room
I've used scene setters before- just last Christmas I used a brick like scene setter to take Santa pictures with the kids.  We held our party in the church gym and the brick background sure looked nicer than the boring white wall that we would've used.
If you don't do a 30 foot long scene and a have some pieces of your scene setter left over use on your serving table as a table cloth.
You can purchase all of the items I've shown you in the Family Reunion Helper store.  You'll need some help and good adhesive to put it up but the way it transforms your room or your OUTSIDE party is almost magical.