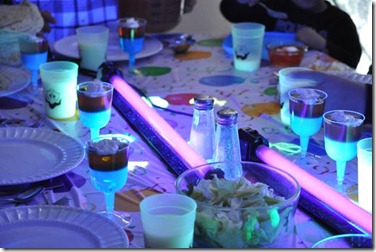 If it glows in the dark I'm probably going to love it!  In fact, this year at our family reunion we're having a glow in the dark 5K race- it' going to be so cool!
For my oldest son's birthday this year we had a glow-in-the-dark party and we tried  a lot of fun, new ideas. 
Black Lights
Black lights will really help your party glow. You can rent black lights for about $10.00 a day but we found black light strips at Walmart for under $20.00 which included the light bulb and stand. We only needed two lights to light up our party.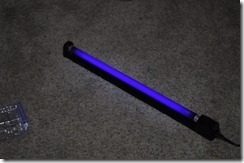 We put black lights everywhere for the ultimate glow!
Glow In the Dark Jello

I decided to try my hand at glow in the dark jello.  The secret ingredient is "Tonic Water".  Tonic Water is found on the soda isle of your grocery store.  HINT:  Don't use diet Tonic water.  HINT:  Tonic water taste nasty!  Use as little as possible.  The recipe below calls for 1 cup of Tonic water- I cut that in half and it worked great!
2 8 serving boxes of Jell-O- I used blue.
1 cup of Tonic Water- I used 1/2 cup
1 1/2 cups of Water- if reducing Tonic water increase this to 2 cups
Bring the Tonic Water and the water to a boil
Stir in the Jell-O mix and allow it to completely dissolve
Pour into clear cups and refrigerate until set. 
To serve put on table with black lights and let the glow begin.
Glow in the Dark Kick Ball
The best part of our party was glow in the dark kick ball.  Glow in the dark anything is really hard to photograph but here's a picture of a kick ball my daughter ordered online.  It is available from flybynightsports.com/ for less than $20.00.  You just add 4 glow sticks to the ball and it glows.  These glow balls are called "volleyballs" but we were afraid the glow sticks would make the ball uncontrollable so we choose to play kickball with them.  We've used the ball three times and kicked it to death but it seems unaffected by all the abuse.  You can find glow in the dark volleyball instructions at familyreunionhelper.com/.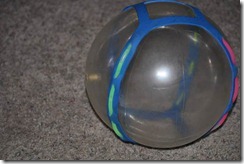 Mark bases with glow necklaces and sticks and make sure all the players are decked out in their glow finest.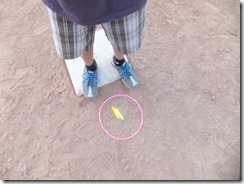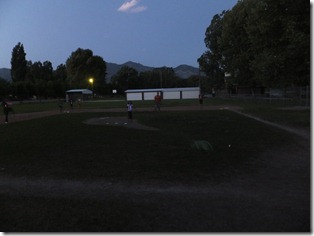 Glow in the Dark Whiffle Ball
Another glow in the dark favorite at our family gatherings is glow in the dark whiffle ball.  Wiffle Ball is a fun game that is played like baseball but the balls and bats are made out of plastic. We were always sad when the sun went down and we had to go inside but no more- now you can play Glow in the Dark Wiffle Ball and the darker the better.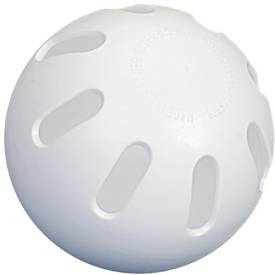 No matter what glow in the dark activity you choose you can find many great glow products in the family reunion helper store.