Our top 5 April fools tricks and treAts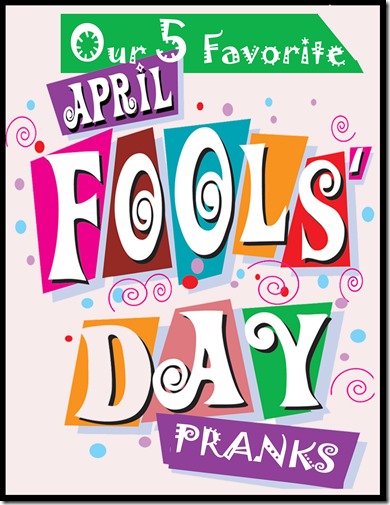 When my kids were little, it became tradition at my house to have "funny" food for one of our April Fools Day meals. For many years I made "Flannel" pancakes. I don't know why but I fooled my family for probably 5 years in a row with my flannel pancakes.
Now that my kids are grown with kids of their own we continue the tradition but have added additional pranks- my favorite being my delicious Aprils Fools Brownies. Actually they are BROWN- E's.
Brown- E's
To make my delicious Brown-E's I put a bunch of brown capitol E's in my special brownie pan and cover it with foil. At the end of dinner I ask everyone if they still have room for a brown-E. This prank has been going on for about 3 years and I'm afraid this year the older grandkids will remember this trick.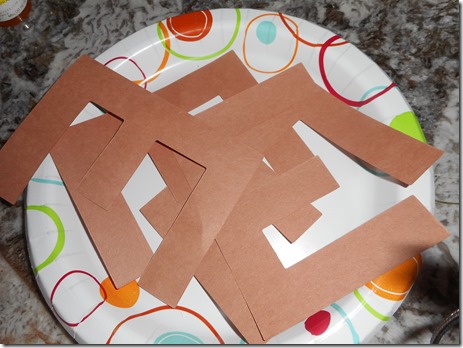 For Sale Sign
Another fun way I've fooled my grandkids, which all live with a 1/2 mile of my house, is to put a "For Sale" in my front yard. They didn't that was very funny and fortunately, neither did our good neighbors.
Frozen Breakfast
Put cereal and milk in a bowl and let it freeze overnight. You can freeze it with the spoon in it or not. The next morning right before breakfast, take the bowl out of the freezer and pour a little bit of fresh milk on top.When your hungry kids try to dig in, they'll find that their cereal won't budge.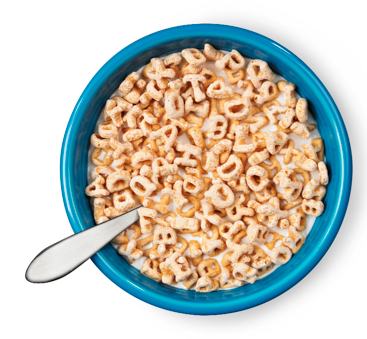 Flannel Pancakes

When cooking pancakes put a piece of white flannel, about 3"x3", into each pancake and cook as usual. Flannel makes pancakes impossible to cut and eaters will become quite frustrated until they realize they've been fooled. This is an easy trick to do when serving many people. Put one flannel pancake on a plate with two or three other pancakes.
Non-drinkable Juice

What you'll need:
Clear drinking glasses, Jell-o, Straws
The night before make some jell-o in clear juice glasses. Use a flavor that matches the juice they drink – such as grape, orange etc. Fill the glass about ¾ full and after it starts to set, insert a drinking straw. Once it is set, it will look like a normal glass of juice with a straw in it. Simply set it at their place at the breakfast table. Provide spoons so they can eat the gelatin when they realize they can't drink it.
And here's one more fun idea. Take a few quarters and Gorilla glue them on the sidewalk or walkway leading up to your house. When the grandkids, or your guests, try to pick them up they're stuck. Warning- the glue will leave a dark spot on your concrete when you pry it off.