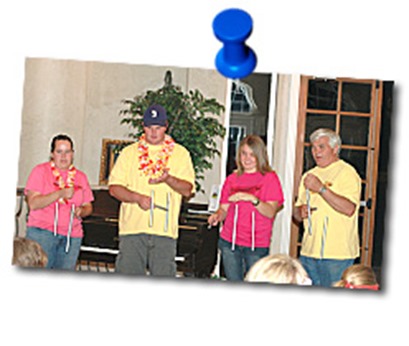 December is a great time to dig up your set of pipe chimes and make some holiday music with your family and friends.
Making music with pipe chimes is an easy and inexpensive way to have fun with your family. My Mom saw pipe chimes more than thirty years ago and our family has been making music with conduit pipes ever since.
Kids and adults are amazed how easy they are to play, and how wonderful they sound. It's so fun to play a song you recognize and have it sound good. For pipes, they are well tuned and have a good sound.
The most frustrating thing about pipe chimes is getting music for them so I decided to put together my own "Pipe Chimes Music Book". Most of the music in book one is Christmas music but I've also included songs for every day singing as well and if you have a specific song you want to play you can use the note chart I've included to write your own music.
With the success of book one, I decided to compile a second book of chimes music. Included in book 2 are eleven songs arranged specifically for pipe chimes choirs. "Red River Valley" features beautiful harmonies and is for more advanced chimes players. You will find "America the Beautiful" a challenge but will love the finished product after a few practices. For small groups we've included "When the Saints Go Marching In" and "Au Clair De La Lune".
As long as you can read numbers, you can play pipe chimes. They are numbered 0 to 20; they also each have their note name on them, so you can play a song that you know the melody to.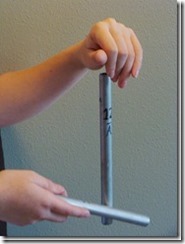 Now, here's my list of-
Top Ten Reasons to Learn to Play the Pipe Chimes
10. A pipe chime doubles as a game piece in an over- sized Clue game.
9. American Idol now lets you use an instrument.
8. Studies show that the resonating tones of pipe chimes stimulates hair follicles which encourages hair growth.
7. Chuck Norris plays pipe chimes.
6. Pipe chime playing is good for your hands. I probably have stronger hands/fingers than most people I know. And have you ever noticed the hands of a pianist? Beautiful, long, tapered fingers. Chances are that if you've ever admired someone's hands, they play the piano… or pipe chimes.
5. Playing pipe chimes helps you burn calories. A 155 pound person burns 281 calories in an hour of pipe chime playing.
4. You can join AFPOPCP – The association for the preservation of pipe chime playing You get positive vibes from playing pipe chimes.
3. People will automatically assume you're a genius. Really, I've heard this lot. People uttering "He/she plays the pipe chimes" in the same tone reserved for "He/she has an IQ of 180." You just can't help but admire someone that plays an instrument.
2. Colleges like musical instruments on applications–it's never too early to boost your kid's qualifications! 100s of college scholarships for Pipe Chime playing go unclaimed each year.
And the number one reason to play pipe chimes…
1. Self-defense! No one messes with someone carrying a pipe in their hands!