Family Reunion Time Capsule
Five years later and we finally got to dig up our time capsule!  Five years ago at our Stewart family reunion we had every family member fill out a questionnaire.  We asked questions about the present, their predictions for the future and invited everyone to set some goals that they hoped to accomplish by the time we opened the capsule in 2013.
On the 2nd day of our reunion this year, we went to Grandma's house where the time capsule was buried to begin our search for the capsule we had buried five years ago.  We followed a very funny set of clues that cousin Tyler made up to find the capsule.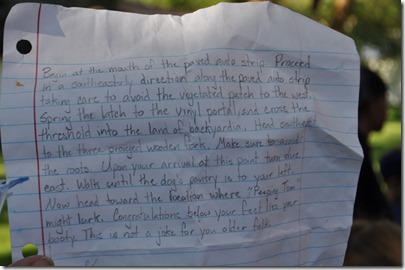 The first clue took us to the ""three pronged wooded fork" and then led us to a spot under Grandma's bathroom window…. but there was no capsule there.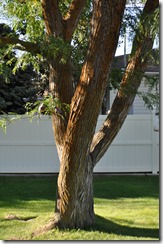 Retracing our steps we realized that we had misinterpreted the clues and on this attempt found the time capsule buried at the corner of the house.  It took a little digging and we broke the lid off of the capsule but we found all our questionnaires safe and sound.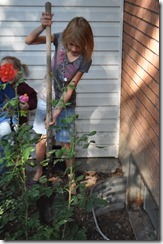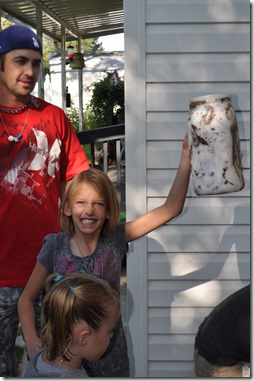 Family History Church
We read our questionnaires at  the conclusion of our annual family history "church" we hold at each reunion.  Some of us found that we had remained focused during the five years and completed our goals and some found that their goals had been forgotten.  Some of us predicted what the price of gas would be in 2013 pretty accurately and some found they were living in a fantasy land. We had questioners from old boyfriends that had attended our reunion that year and from a dear Grandpa who had passed away.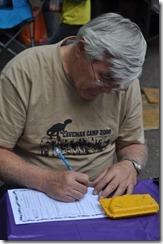 Our family time capsule was a big hit and family members voted to make another time capsule next year.  We're already working on the questions for our new questionnaire.