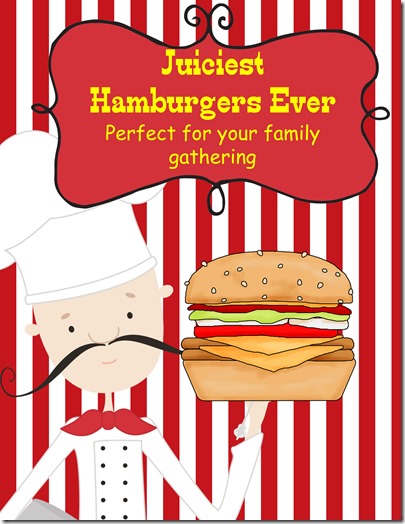 I have never been a fan of the pre-formed, shoe leather like burgers you find in the grocery store and so when I found this burger recipe in our community cookbook I've never looked back. If my family is eating burgers on the grill then these are the burgers we're eating. They may be more work, but they are so juicy and delicious they are well worth the effort!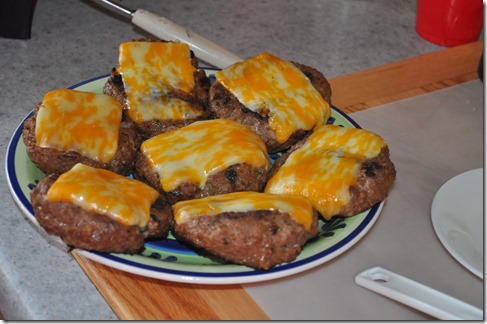 2 pounds ground beef (For best quality buy your ground beef at the butcher instead of the supermarket.)
1 egg, beaten
3/4 cup dry bread crumbs
3 tablespoons evaporated milk
2 tablespoons Worcestershire sauce
1/8 teaspoon cayenne pepper
2 cloves garlic, minced
Preheat grill for high heat.
In a large bowl, mix the ground beef, egg, bread crumbs, evaporated milk, Worcestershire sauce, cayenne pepper, and garlic using your hands. Form the mixture into 8 hamburger patties. If burgers seem a little to soft or mushy increase the amount of bread crumbs to 1 cup or until the right consistency.
Lightly oil the grill grate. Grill patties 5 minutes per side, or until well done.