I have a favorite family reunion song- it's upbeat and fun and you feel good when you listen to it and even better when you sing it. It's a little known song, you haven't heard it on the radio and it's never been on the top of the charts but it's my favorite and I think that when you hear it you'll like it too.
I spent a lot of time looking for my favorite family reunion song, I've searched the net and I've visited hundreds of family web pages. I found that the most used song on these family web pages is "Family Reunion" by the O'Jays". I like the lyrics that say, "It's so nice to see, all the folks you love together". Not a bad song, really, the song's only problem is that it is over used and, for my liking,  the tempo is a little slow.
There are some great family reunion songs that are regional in nature such as "Sweet Home Alabama" which would be a great reunion song if you roots were in Alabama or if Texas were your home state, "God Blessed Texas", or "Louisiana Saturday Night" by Alabama. But you really need to be from one of those places to choose it as your favorite family reunion song.
My list of family reunion songs is quite an eclectic list, songs from many different genres. I think that a reunion song should be upbeat and fun and should make you feel good and if it meets that criterion, I don't care who sings it or if it is considered country, rock or spiritual in nature.
Let's start my list with a song that probably couldn't be classified as "family reunion" music but it has a great tempo and some fun lyrics and to be perfectly honest, is just a guilty pleasure of mine. "The Boys Are Back in Town" is my number 10 choice. My number 9 choice is another fun song- one that you can use to get your "party started" but most people probably don't think of it as a family reunion song.
Songs numbers two through eight can be considered more traditional family reunion songs and although they didn't come immediately to my mind, seem to naturally belong on the list.
Song number one is in a class of it's own but I want you to discover it for yourself. So read on, and when you get to song number one, prepare to be surprised.
#10 Boys Are Back In Town- Bruce Springstein
#9 Get the Party Started- Pink I'm comin' up
So you better
Get this party started
#8 "Who Says You Can't Go Home" – Bon Jovi & Sugarland Who says you can't go home
theres only one place they call you one of their own
Just a hometown boy born a rolling stone
who says you cant go home
#7 Lights of My Hometown- Aaron Lines Don't know how long I've been gone, All I know is it's been too long
#6 Something To Be Proud Of- Montgomery Gentry That's something to be proud of
That's a life you can hang your hat on
That's a chin held high as the tears fall down
A gut sucked in, a chest stuck out
Like a small town flag a-flyin'
Or a newborn baby cryin'
In the arms of the woman that you love
That's something to be proud of
#5 Family Reunion- O'Jays It's so nice to see, All the folks you love together
#4 Home- Chris Daughtry So I'm going home,
Back to the place where I belong,
And where your love has always been enough for me.
#3 These Are My People- Rodney Adkins These are my people
This is where I come from
Were givin' this life everything we got and then some
It ain't always pretty
But its real
It's the way we were made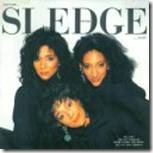 Wouldn't have it any other way
These are my people
#2 We Are Family- Sister Sledge
All of the people around us they say
Can they be that close
Just let me state for the record
We're giving love in a family dose
The above songs be downloaded for 99 cents at http://family-reunion-planner.fimark.net/family-reunion-songs.html
And now for MY number one family reunion song-
#1 Family Reunion- Plank Road Publishing
From the hills of California from the shores of Maine
We all come together with the same last name.
It's our family reunion!
So many aunts and uncles
I'll have to count again
And all these crazy cousins
I can't believe we're kin!
The lyrics are great but don't mean as much until you put the fun music behind them. You can listen to this song at
http://www.familyreunionhelper.com
and you can download it
http://www.mootoobmoosic.com
Our family has had a lot of fun with the reunion song. One year we assigned a few people from each family group to learn the song and then sing it at our family reunion. Many of the performers dressed up in Hill Billy attire and sang it with a twang. It was the highlight of the reunion and soon everyone at the reunion was singing along. It's easy to learn and easy to sing but if you're looking for a serious family reunion song this is not it.
"Family Reunion" is upbeat and fun but no one is going to get tears in their eyes when they listen to it- unless they're tears of laughter!
Aunt MO
The house fly hums in the middle octave key of F.