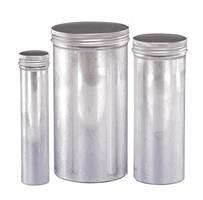 A time capsule is a collection of objects put together to preserve the memory of a place, experience, or group of people at one point in time. People often make time capsules for special public occasions, and for others to open many years in the future. You can make a family time capsule at your next family reunion or special event.
The first choice for your family time capsule is the container. It should keep out air and liquid, and be strong enough to protect the contents if it's dropped. A large gourmet popcorn tin works quite well but if you plan on storing your container for a long period of time or want it to be more official looking you may wish to purchase a container from a company that specializes in time capsules- http://www.futurepkg.com/products/tc_personal.html These time capsules can cost as much as $200.00 but they are very impressive looking and can be engraved with the date assembled and the date to be opened.
We put our families' time capsule in a new, empty paint can. Paint cans have great lids that will help keep moisture out. If you are concerned about the seal on your can, try turning the container upside down and very carefully dripping wax from a candle around the edge of the lid where it meets the container, to seal it completely.
Determine how long you want to put your time capsule away. Is it something you want to look at in 5 years? 10? 20? Will you take it out for a special occasion, such as an anniversary or maybe Mom and Dad's 50th anniversary? Or do you want to hide it away for 50 years for the next generation to find? On the outside of the time capsule print clearly the date it should be opened.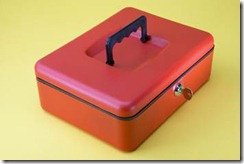 Write a time capsule log for your initial ceremony. This should be a record of who is involved, their names and ages, and what life is like at that time. This should be included inside the time capsule.
The first thing to put into your time capsule is a current newspaper. Then add personal items such as family photos, recipes, and small memorable from your family reunion or party. Be sure to list specifics such as names and where photos were taken. Include letters to your future self and bits of family news that otherwise might be forgotten. It's fun to make predictions of what life will be like for you and your family in the future. If you're putting in paper, make sure that it's acid-free. Leave out any substance that could decay and damage the other contents of the box. This includes rubber, wool, wood, PVC, and any perishable or edible item.
Decide where to put your time capsule. We buried our time capsule in Grandma and Grandpa's backyard. If you don't have a metal container you may want to store on the top shelf of your closet or in an attic. Keep in mind that you may move before the appointed time, so think about putting it where you can easily find it. Keep a careful record of where your time capsule is stored- don't assume you will remember all the details.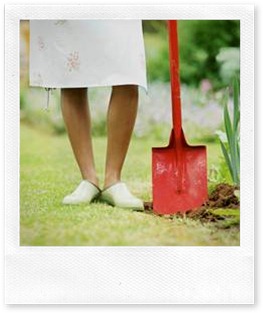 Did you know that you can register your time capsule?   The International Time Capsule Society was established in 1990 in Atlanta, Georgia, and allows people world wide to register their capsule in a formal registry and database. The site asks you to fill out your contact information, the contents or purpose of your time capsule, and when you would like it opened. You can register at Oglethorpe University.
Keep in mind that creating a capsule for unveiling at some future date is really a two sided adventure involving both you and those who will uncover it once again. Make sure that the items you select will add to the element of surprise and discovery for those who open this capsule of your family history. Imagine what a treasure a time capsule would have been from your ancestors and make your time capsule a thing of wonder and learning for those who will open yours.
Aunt MO
Memory is a way of holding onto the things you love, the things you are, the things you never want to lose