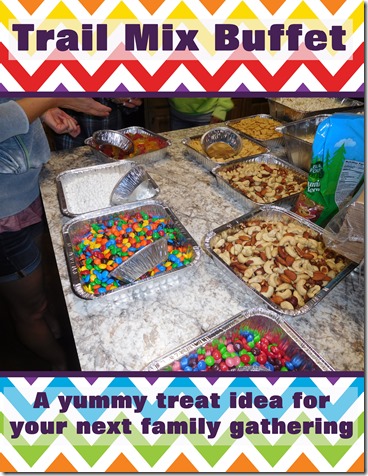 A trail mix buffet is a fun option for your western or rustic themed reunion or party. If your occasion is more formal you can dress up your buffet with glass apothecary jars for a fancier look which lends itself to fancier parties such as wedding receptions or anniversary celebrations. A trail mix buffet is also a fun treat idea for a movie themed or kid themed party.
For our family reunion of 100 guests we used large tin foil pans to put the many treat options in but using a variety of glass jars, tin buckets, and baskets are great for holding all the delicious goodies your guests can choose from. .
Serving guests is a breeze and everyone fills their own containers (paper sacks, sandwich bags, party treat bags, boxes or paper ice cream cups) with their favorite treats.
You can use healthy ingredients for your buffet featuring raisins, nuts and seeds or a kids favorite buffet using cereals, M & M's and gummy bears. Use your imagination when selecting treats for your buffet.
+
Here's a list of possible options for your buffet:
nuts- almonds, peanuts, pecans, cashews etc.
pumpkin seeds, sunflower seeds
cereal such as Cheerios, Trix, Chex, Fruit Loops or Captain Crunch etc.
chocolate chips, butterscotch chips, vanilla or peanut butter chips etc.
candy- M&M's, candy corn, gummy worms, milk duds, sour patch kids etc.
granola
marshmallows
coconut, banana chips
pretzels, goldfish crackers
raisins, Craisins, chopped dates, yogurt raisins
Popcorn makes a great filler.
Make signs for ingredients your guests may not recognize. Custom labels, mini chalkboards and cardboard tents designed to support your theme will do the job. Print off the following food tents for your trail mix buffet.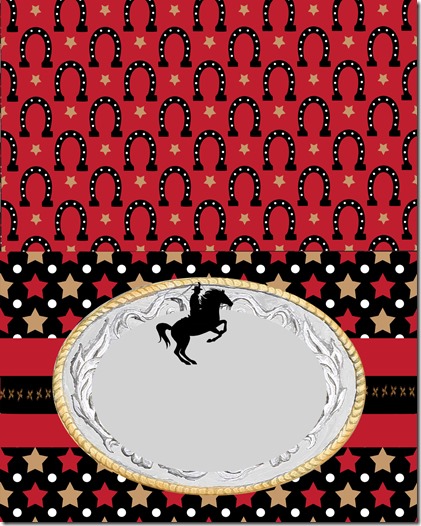 Provide serving scoops such as ice cream scoops, oversized spoons or measuring cups- you'll need one for each treat in your buffet. Smallish scoops help control serving size to assure that there is enough if each treat for all your guests.