A real estate agent will tell you- location is everything when buying a house and family reunion planners will heartily agree that when planning a reunion- LOCATION is everything!
Tell us about your favorite family reunion location- where is it at and why do you go there?
For many families, returning to a much-loved reunion destination has become an annual tradition.  After several years that location may feel more like home than home itself.
Our Favorite Family Reunion Location
We have the greatest little reunion site It's called Hansen Park in Elwood Utah.  It has a huge covered bowery with a kitchen, a fire pit, restrooms and even a baseball diamond and small basketball court.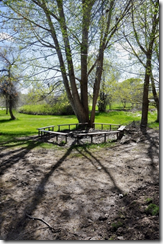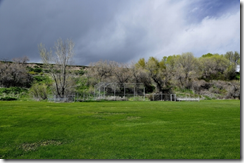 Someone must have told the good people of Elwood what a treasure they have because they have now made it as difficult as possible to reserve the park and our family has just given up trying to get it- but if you can find a friend that lives in Elwood they may just be able to help you out.
Family Reunion Camping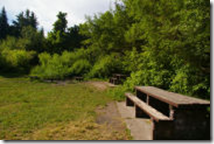 In the years before Hansen Park and the years after- we have spent many family reunions in group site C and D in Box Elder Campground.  It's a little more like "roughing it" then Hansen Park and the kids get dirtier because there is a lot more dirt.  It's true camping and all of us except the mom's that have kids that crawl love it.  There are lots of picnic tables, restrooms and beautiful shade trees. Parking can sometimes be a challenge but we've learned to adapt.
If you're looking for a campground you can find a list of campgrounds in the US and make reservations at http://www.reserveamerica.com/
Family Reunion at the Lake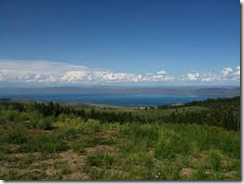 In the years that we had access to a boat we held our family reunions at Bear Lake.  The water is some of the bluest I've ever seen but hold your reunion in June and it will be some of the coldest water you've ever jumped in.  You can camp at locations such as Rendezvous Beach or rent a condo close by.
If you're looking for  a list of lakes in North America you could use http://www.greatlakesnorthamerica.com/ as a resource.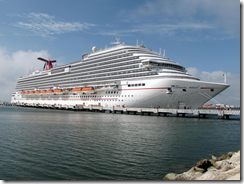 Of course, if I had unlimited resources I would probably choose a cruise for my favorite family reunion location, but since that isn't an option, you'll find my family campin' out at good ole campsite C and lovin' every minute of it!
Tell us about your favorite family reunion location
Tell us about your favorite family reunion location- where is it at and why do you go there?  It may feel like you're giving up your favorite fishin' hole but please share- what works for your family?
Aunt MO