Nature Scavenger Hunt- fun activity for your family reunion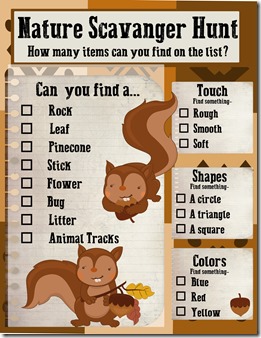 If your family reunion location is at a park or a campground this Nature Scavenger Hunt is a wonderful excuse to get outside, have some fun, and spend time together as a family.
Just print off our fun Scavenger Hunt printable on heavy cardstock and give everyone a copy along with a pencil and let the fun begin. You can work as teams or individually, it can be a race or a contest to see who finds the most items. Allow everyone an opportunity to show off their favorite find.
You can find the link for our Nature Scavenger Hunt below- or right-click on the picture above, save it to your computer, and print.