Invite tons of your friends or family to a "game night"!  Begin by setting up game stations.  Let your guests choose a game they would like to play and when everyone has made their game choice set a timer for 15 minutes and let the fun begin.  When the timer dings everyone rotates to a new game whether they have finished the game they have been playing or not.
This is a great way to mix up family members at your family reunion and help them to get to know each other a little better.
According to a Hasbro press release, a 1999 article in Psychology Today asserted that you can learn more about someone by playing a game than going on 10 dates. And you can learn more about yourself by playing a game than you can from several therapy sessions.
You can make signs to help your guests easily find the game they would like to play.
Board game suggestions for your game night party:
Monopoly
Clue
Cranium
Life
Jenga
Sorry
Candy Land
Shoots and Ladders
Scrabble
Apples to Apples
After rotating through four games (approximately one hour of game playing time) have everyone come together to play one giant group game.  Some game suggestions are:
Trivial Pursuit
Bingo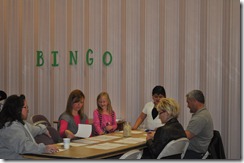 Taboo
Pictionary
Outburst
Trash or Treasures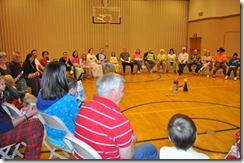 Scattergories
Minute to Win it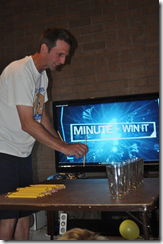 For refreshments, set up a fun candy station that guests can help themselves to during their game playing or ask everyone to bring a treat to share.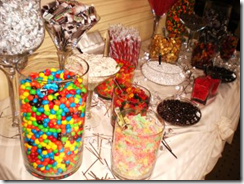 You must invent your own games and teach us old ones how to play.
Nikki Giovanni