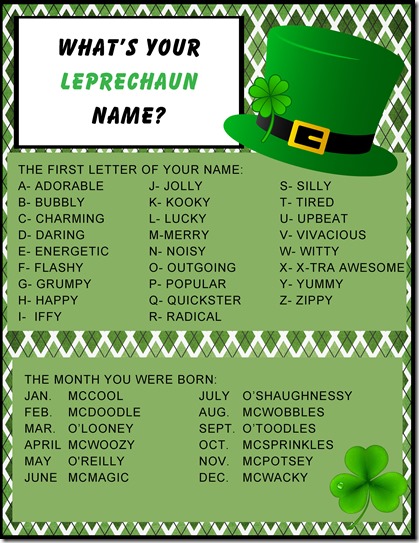 Post a copy of this printout at the entrance to your St Patrick's Day Party along with name tags and markers. Party goers figure out their "Leprechaun" name, write it on a name tag and go by that name during the party.
I put my 1st grade aged grand-daughter in charge of this activity at our St Patrick's Day breakfast. She really had fun helping everyone's leprechaun name and carefully wrote it on name tag stickers.
This was a very simple activity that was actually very fun and good for a few laughs. My leprechaun name is Merry McMagic. What's your leprechaun name?