Choosing a family reunion location
One of the most difficult things about finding a family reunion is finding a location. If your family holds reunions at a hotel or on a cruise ship the process is pretty easy- just do an online search, but if you're looking for someplace different, and perhaps cheaper, the task gets a little more daunting. The BIG challenge is finding a place large enough when you have a BIG family.
On one side of our family, we need to accommodate about 35 family members. We love holding our reunions in Bear Lake, Utah. It's pretty easy to find a cabin that will accommodate 35, but as our family grows it will get more difficult.
Reunion locations for large family groups
My daughter has married into a family that plans for reunions of about 200 people. Many of them come from all across the country, many flying to the reunion. There are locations that cater to these large groups but the cost gets pretty high. This family has a lot of experience planning for these large reunions and they have a couple of great ideas for keeping costs as low as possible. Their reunion is held every other year and they schedule their reunion during the middle of the week when rates are cheapest. My daughter has been surprised at all the people that show up for these reunions considering that most have to take off work to be there.
This is Blacks Fork River Lodge in Wyoming. It's a beautiful location that can accommodate large family groups.

Blacks Fork River Lodge is ideal for Family Reunions, Corporate Retreats, or any large group use, situated on 51-plus acres including a ½ mile of the beautiful Blacks Fork River. The lodge is located in Bridger Valley, Wyoming, less than 2 hours drive from Salt Lake City, Utah. The main lodge is a three-story 5,400-plus square foot lodge with 9 bedrooms, 8 baths, large kitchen, living, and dining rooms, oversized back deck, all with beautiful river views. The Lodge rental sleeps 50 with cabin and ranch house included. There is also a 3 bedroom ranch house and a 2 bedroom cabin.
The May Family Ranch in Idaho is an ideal location for your family reunion, retreat, camping, hunting or fishing trip. They can easily accommodate from 1 to 200 persons. We are in one of the premier recreational and hunting/fishing areas in Idaho. The mountains surrounding us have numerous hiking, biking, &ATV trails.
The Ranch is open year-round and they offer a variety of accommodations. The Lodge sleeps 28 and the Miners' Cabin sleeps 14. Both are both self-contained units. They have 8-person family cabins, private loft rooms, a bunkhouse that sleeps 26, private rooms with baths, as well as many tent spaces and RV hookups. http://www.mayfamilyranch.com/
Roughing it is fun!
The Stewart side of our family has grown to over 100 members. We ALWAYS spend our reunions at a campground. This year we will be camping in Mantua, Utah. For our large family we reserve two group area and may soon need to increase that to three. For our reunions we need a location for both RVs and tents.
Our Favorite Family Reunion Location- Elwood Utah
We have the greatest little reunion site It's called Hansen Park in Elwood Utah. It has a huge covered bowery with a kitchen, a fire pit, restrooms and even a baseball diamond and small basketball court.
Someone must have told the good people of Elwood what a treasure they have because they have now made it as difficult as possible to reserve the park and our family has just given up trying to get it- but if you can find a friend that lives in Elwood they may just be able to help you out.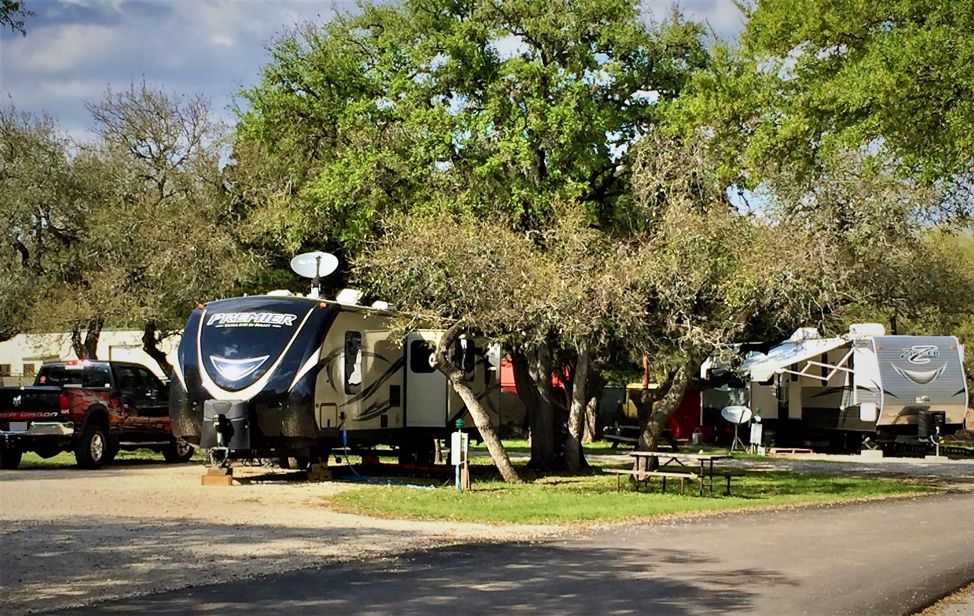 RV Camping
If your family loves RV'ing, there's a new online resource for finding your perfect campground. As an avid RV'er, Mark McKinney, used to get quite frustrated with how slow and laggy many of the existing RV & campsite websites were, so he decided to create the website that he wished existed. His website is https://www.findrvparks.com. The site is great for finding a family reunion campground. I searched for the Mantua, Utah campground we'll be staying in this summer and sure enough, there it was.
If you have an RV, this site is perfect for you. You can use the filters on the site to search for electric, water, waste and whether or not pets are allowed. You can also search for RV campgrounds that have Wi-Fi and laundry.
Mark even wants you to contribute to his collection of reviews and photos for your favorite RV Parks by submitting photos and experiences of your favorite campgrounds.
Space Camping
I'm glad we've locked down the reunion site for our Space themed reunion this year- now I just have to turn it into the "moon" or perhaps "NASA". That's one of many decisions I haven't made yet.