A couple of months ago I was directed to a website that promised to provide free long range weather forecasts to help with planning outdoor activities. I was excited to think there was a website like this, because, if you've ever been in charge of an outdoor family reunion or gathering of some sort, you know the most difficult thing to predict is the WEATHER!
The http://www.weathertab.com/ website doesn't guarantee that their information is 100 percent accurate but their research and science does give you a bit of an advantage when trying to choose a date for your family reunion and they do say that their forecasts "start where others stop".
The weathertab site can show you the predicted weather for 1 day to 18 months in advance, it is always free and requires no subscription or registration.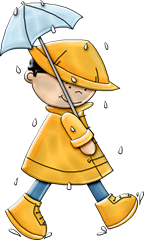 I put the weathertab site to the test when planning my husband's 60th birthday party. I choose to have his celebration a day earlier because there was only a 13% chance of rain on that day instead of his actual birthday when there was a 39% chance of rain.
I felt lucky when we had a wonderfully sunny, no rain party on his special day. I'm excited to use the site when planning next years family reunion. Check out http://www.weathertab.com/ when planning your reunion too and see if WeatherTAB's long range weather forecast can help you find a reunion day with a lower chance of rain too.