A family reunion doesn't have to have a theme to be successful but creating a theme for a family reunion is a great way to interest people and make them more likely to attend. A reunion invitation that invites you to a "Prehistoric" reunion for Brontosaurs burgers is more interesting than an invitation that invites you  to a family reunion at "the park". It also makes things more fun when it comes to being imaginative with food, games, activities, invitations and just about every other aspect of the reunion. 
In addition, a good themed reunion will help to break the ice, especially for those family members who have not met before or who do not know each other really well.
Ask family members for their theme ideas.  Our best family reunion themes have come from Aunt Lynn and her family.  When they suggested a "Caveman" theme I was kind of worried about what we would do but our reunion planning committee brainstormed and incorporated dinosaur and prehistoric ideas for a super fun reunion.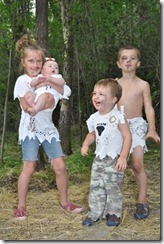 The location that you choose to have your reunion might influence the theme you choose for your reunion. A campground with lots of trees and foliage makes for a great "jungle" theme and a lake or swimming pool is a wonderful "beach" reunion theme. 
If you will be spending a day at an  amusement park you might what to choose your reunion theme around one or the popular rides.  Plan your reunion around a "color", a decade such as the Roaring twenties, 50's Sock Hop, 70's Disco, 80's New wave, 90's Grunge, or even "The Future" theme.
The size of your family may also influence your  reunion theme.  For an "All-sport" reunion you may need a lot of people for softball, Human Foosball and football games. 
Don't be afraid to repeat  a family reunion theme that was successful in the past. All you have to do is update the old ideas and refine the details.  Our western reunion is so popular we've done it several times and it just keeps getting better and better.
Below are just a few family reunion themes that you may want to consider for your next family event.
All- Sport or Olympic Themed Reunion      
Get away from a boring sit around and just visit family reunion and jump into some action packed fun with an All-sport or Olympic themed family reunion.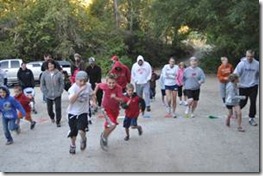 Activities- Soccer, volleyball, "whiffle" ball, Whacky miniature golf. Hold a cheerleader camp for the girls in your family and a sports camp for the boys. Go bowling or hold a family 5K. Give a family reunion MVP award.  For fun variations of these favorite sports- whiffle ball, soccer, bowling, swimming and volleyball plus lots of great ideas for your sports themed reunion check out www.familyreunionhelper.com.
Food- Smoothies, "Breakfast of Champions" or "Long Jump" lunch hoagies.
Wear– favorite team jerseys and t-shirt. Make a family t-shirt fashioned after a sports jersey.
Decorations: Pom, poms, pennants, sports balls, sports posters.
Family History or Family Heritage Reunion
If your family reunion is held near where the family originated, then schedule a trip to the old family homestead, church or cemetery. You can use this as an opportunity to share family memories, or go a step further and recruit the clan to clean up the ancestral cemetery plots or research the family in old church records. Hold your reunion at the family home if available or in the town where one of your ancestors were born, raised, married or buried. You can find more Family History ideas for your family reunion at www.familyreunionhelper.com.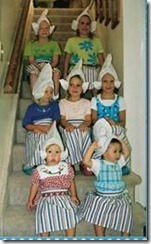 Food – Use an ancestor's home country as theme for your meals. Use recipes from that county and set tables with a centerpiece of memorabilia and a picture of your ancestor. If your people come from Italy, serve a spaghetti dinner, from Mexico, serve tacos, enchiladas or tamales.
Activities – Play "classic" games at your reunion such as "3-legged race, gunny sack race, Annie I Over. Create a huge wall chart of your family so everyone can see how they are related. Take "old-time" photos and have everyone dress up. Make a family "time capsule".
Dress – In the ethnic costume of your ancestors.
Decorations – Display historical memorabilia from your family and ancestors.
Hawaiian Luau
Grandma will love passing out multi-colored leis (along with a kiss on the cheek) as people arrive at this family reunion.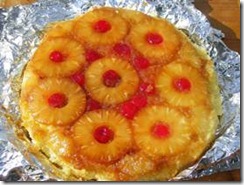 Food – Pig roast, anything pineapple
Activities – Tinikling- Tinikling means "bamboo dance" in English. Hula hoops, bubbles and Frisbees, volleyball, swimming, Limbo and of course, hula dancing. Make Hawaiian leis from paper flowers and don't forget to spend some time in the pool at your Hawaiian reunion.
Dress – Hawaiian shirts, Bermuda shorts and grass skirts.
Decorations – Hawaiian travel posters, flowers, straw skirt table.
Sun, Sand and Surf Reunion Theme
It's summertime and the perfect time for a Sun, Sand & Surf family reunion. Merge your beach reunion ideas with your Hawaiian reunion ideas for double the fun.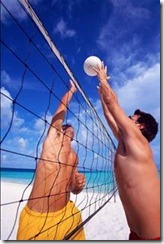 Invitations: Consider sending "Message in a Bottle" invitations to encourage family members to attend your family reunion or write out your reunion invitation on a beach ball with a permanent marker.
Activities: Sand candles and castles, sand art, volleyball variations and swimming pool games. Aquatic Obstacle Course: Use sprinklers, Slip-N-Slides, baby pools, limbo sticks and hula hoops to create an obstacle course for wet and wild reunion fun!
Food: Sub sandwiches, fruit trays, shish kabobs, fruit kabobs, gold fish crackers.
Decorations are easy for a beach themed family reunion. Use beach umbrellas, Beach towels, Beach balls, Paper party lanterns, Paper Palm trees and party lights on a string. Don't forget to use pink flamingos in your decorating and be sure to include music from the Beach Boys to round out your reunion theme.
Wedding Anniversary or Significant Birthday Reunion Theme
Planning a family reunion around an important wedding anniversary or milestone birthday makes for an easy but important family reunion.
Invitation – Put two photos of the honored couple on the invitation: their original wedding photo and a current photo.
Food – Finger foods and a "wedding" cake.
Activities- "When You Were My Age" A Celebration of Life's Memorable Moments. This is such a fun program, fashioned after a Bill Cosby Show episode and was called, "When Mom Was my Age." We have done variations of the program for 70th and 80th birthdays and 50th wedding anniversaries. Each time we do "When You Were My Age" everyone is a good sport and excited to be a part of the celebration. Everyone has a part on the program and an opportunity to highlight world events and significant family happenings throughout the life of your loved one. Download the "When You Were My Age" from Family Reunion Helper or write a "This Is Your Life" program for your reunion celebration.
Decorations – Photos and other various memorabilia of the couple's life together.
Three Ring Circus and Carnival
Begin your reunion with a circus parade and invite everyone to dress in fun costumes and march around your reunion site.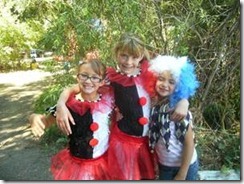 Food –Circus food- corn dogs, cotton candy and popcorn
Activities – As your family arrives, have then guess how many circus animal cookies are in a jar. The person who guesses closest to the actual number wins the jar full of circus animal cookies. Have a carnival. Assign 6- 10 family members a carnival booth. Children earn prizes at each booth. Face painting, fishing booth, fortune teller, Plinko, Dart Throw etc. Consider renting a bounce house for the little ones in your family. For more ideas check out the family reunion "circus" theme at www.familyreunionhelpercom/
Decorations – Balloons, tents and circus animal cutouts.
Whatever your family reunion theme you can count on Family Reunion Helper for step by step, proven family reunion help that really works, not just "ideas", but actual planning advice, schedules, activities, games, recipes and templates to make your next reunion memorable.