This bead activity is perfect for your western themed family reunion.
Thanksgiving Day Arrowhead Necklace craft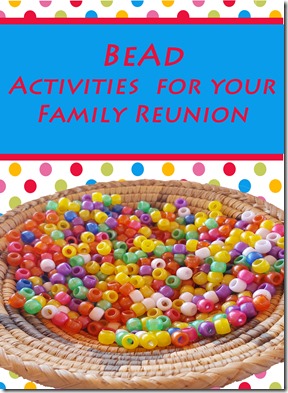 I Love Beads! I really do. I use them for so many activities at family reunions.
Beach Family Reunion
The best thing I ever did with beads was to make a bead reward box for our family reunion in Lake Powell. Instructions and printables for the bead box are included in our Beach family reunion theme package. You can find it by clicking here- Beach Reunion
Western Family Reunion
More recently, I came across this fun, simple and inexpensive bead activity that would be perfect for your western themed family reunion.
To represent the Native American culture, make beaded arrowhead necklaces. You can limit the number of beads that can be put on each necklace or let them go wild. Pony beads are cheap and easy to come by at any craft store.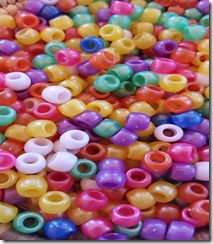 I thought the arrowheads would be hard to find or too expensive but felt pretty lucky when found a set of 50 Indian agate replica arrowheads at Amazon for under $10.00. Just click on the link below to purchase.
Arrowhead necklaces would also be a fun activity on Thanksgiving. Set up a table away from more traditional Thanksgiving activities and let your guests build their own creation.
Bead Geckos
Another fun bead activity for your reunion is bead geckos. Read our blog on Family Reunion Helper.com for detailed instructions. Bead Gecko Blog