I love good quotes.  I like to end each of my blogs with a quote about families or family reunions. The quotes I am including in this blog are not quotes I have written but quotes from people with minds immeasurably smarter than mine.  They may help you as you plan your family reunion as you use them in family newsletters, invitations and posters. 
I have listed my top ten family reunion quotes at the first of this blog and encourage you to read to the bottom of this blog so you don't miss out on a good laugh with "Funny Family Reunion Quotes".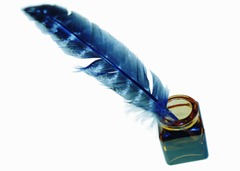 Top Ten Family Reunion Quotes
#1 "A tree without roots will fall over" -unknown
#2 "How will our children know who they are if they do not know where they came from." unknown
#3 "Heirlooms we don't have in our family. But stories we've got."         -Rose Cherin
#4 "I wish I could relate to the people I'm related to." -Jeff Foxworthy
#5 "When we die we become 'stories' in the minds of other people." -Unknown
#6 "This packrat has learned that what the next generation will value most is not what we owned, but the evidence of who we were and the tales of how we loved. In the end, it's the family stories that are worth the storage." -Ellen Goodman
#7 "If you were going to die soon and had only one phone call you could make, who would you call and what would you say? And why are you waiting?" -Stephen Levine
#8 "The lack of emotional security of our American young people is due, I believe, to their isolation from the larger family unit. No two people – no mere father and mother – as I have often said, are enough to provide emotional security for a child. He needs to feel himself one in a world of kinfolk, persons of variety in age and temperament, and yet allied to himself by an indissoluble bond which he cannot break if he could, for nature has welded him into it before he was born."
– Pearl S. Buck
#9 "Human beings are the only creatures on earth that allow their children to come back home." -Bill Cosby
#10 " The reason grandparents and grandchildren get along so well is that they have a common enemy." -Sam Levenson
Family Reunion Quotes
"In every conceivable manner, the family is link to our past, bridge to our future." -Alex Haley
"The great gift of life is to be intimately acquainted with people you might never even introduce yourself to, had life not done it for you."     -Kendall Hailey
"Generations pass like leaves fall from our family tree. Each season new life blossoms and grows benefiting from the strength and experience of those who went before."  -Heidi Swapp
"If you don't believe in ghosts, you've never been to a family reunion." -Ashleigh Brilliant
"Family faces are magic mirrors. Looking at people who belong to us, we see the past, present and future. We make discoveries about ourselves."  -Gail Lumet Buckley, writer
"Call it a clan, call it a network, call it a tribe, call it a family. Whatever you call it, whoever you are, you need one." – Jane Howard
"Like branches on a tree, our lives may grow in different directions yet our roots remain as one."  -Author Unknown
You can kiss your family and friends good-bye and put miles between you, but at the same time you carry them with you in your heart, your mind, your stomach, because you do not just live in a world but a world lives in you. -Frederick Buechner
"It is important for us … to cultivate in our own family a sense that we belong together eternally, that whatever changes outside our home, there are fundamental aspects of our relationship which will never change. We ought to encourage our children to know their relatives. We need to talk of them, make effort to correspond with them, visit them, join family organizations, etc." -Pres. Spencer W. Kimball
"People are generally irrational, unreasonable and selfish. They deserve to be loved, anyway." -Mother Theresa
"Family faces are magic mirrors. Looking at people who belong to us, we see the past, present, and future." – Gail Lumet Buckley
"A good way to learn to love our relatives is to spend time together in well-planned family reunions. A family reunion can be a very personal and privileged gathering. If you have never organized your family for a reunion, start now—you will receive joy far beyond your expectations. Yes, there will be discouragements. Some family members will say they don't have time or that they are too busy. But the rewards more than compensate for the discouragements." -Alma Heaton
"The future belongs to those who give the next generation reason for hope." – Pierre Teilhard de Chardin
"Family is essential because we all yearn to feel like we belong to something greater than ourselves." -Laura Ramirez
Family Quotes
"Having children makes you no more a parent than having a piano makes you a pianist.–Michael Levine
"Home is the place where, when you have to go there, they have to take you in." -Robert Frost
"Watching your daughter being collected by her date feels like handing over a million dollar Stradivarius to a gorilla."-Jim Bishop
"The best effect of fine persons is felt after we have left their presence." -Ralph Waldo Emerson
I don't care how poor a man is; if he has family, he's rich. -M*A*S*H, Colonel Potter
"The bond that links your true family is not one of blood, but of respect and joy in each other's life." -Richard Bach
"Blood's thicker than water, and when one's in trouble it's best to seek out a relative's open arms." – Author Unknown
"To us, family means putting your arms around each other and being there." -Barbara Bush
"Children have never been very good at listening to their elders, but they have never failed to imitate them." -James Arthur Bladwin
The past is not dead. It isn't even past. -William Faulkner
"Perhaps the greatest social service that can be rendered by anybody to this country and to mankind is to bring up a family." -G.B. Shaw
"Our most important and powerful assignments are in the family. They are important because the family has the opportunity at the start of a child's life to put feet firmly on the path home." -Henry B. Eyring
"Families that play together stay together, especially when their play is uplifting and wholesome. Family vacations, holidays, birthday celebrations, and other activities build strong bonds and feelings of self-worth. The phrase "Remember when we…" is sure to bring love and laughter in the years to come." -Unknown
"Be a storehouse of happy memories." -Gretchen Rubin
"Let us open wide the windows of our hearts, that each family member may feel welcome and 'at home." -Thomas S. Monson
"The family – that dear octopus from whose tentacles we never quite escape, nor, in our inmost hearts, ever quite wish to." -Dodie Smith
"Our family is a circle of strength and love, with every birth and every union, the circle will grow, every joy shared adds more love, every crisis faced together, makes the circle stronger." -Unknown
"I grew up with six brothers. That's how I learned to dance -waiting for the bathroom." -Bob Hope
"Our most treasured family heirlooms are our sweet family memories." -Unknown
"Our most basic instinct is not for survival but for family. Most of us would give our own life for the survival of a family member, yet we lead our daily life too often as if we take our family for granted." -Paul Pearshall
"Nobody has ever before asked the nuclear family to live all by itself in a box the way we do. With no relatives, no support, we've put it in an impossible situation." -Margaret Mead
When you look at your life, the greatest happinesses are family happinesses. -Joyce Brothers
"The family. We were a strange little band of characters trudging through life sharing diseases and toothpaste, coveting one another's desserts, hiding shampoo, borrowing money, locking each other out of our rooms, inflicting pain and kissing to heal it in the same instant, loving, laughing, defending, and trying to figure out the common thread that bound us all together." -Erma Bombeck
Family Heritage and Genealogy Quotes
I trace my family history so I will know who to blame.
-Unknown
"The measure of a woman's character is not what she gets from her ancestors, but what she leaves her descendants." -Unknown
"He who plants a tree plants hope." – Lucy Laroom
"Genealogy, n. An account of one's descent from an ancestor who did not particularly care to trace his own. " -Ambrose Bierce
"When our hearts turn to our ancestors, something changes inside us. We feel part of something greater than ourselves. Our inborn yearnings for family connections are fulfilled when we are linked to our ancestors…" -Russell M. Nelson
"We are who we are because they were who they were. . ." Unknown
"Genealogists never die, they just lose their roots." -Unknown
"If you cannot get rid of the family skeleton, you may as well make it dance." -George Bernard Shaw
"If you don't recount your family history, it will be lost. Honor your own stories and tell them too. The tales may not seem very important, but they are what binds families and makes each of us who we are. " -Madeleine Engle
What greater thing is there for human souls than to feel that they are joined for life – to be with each other in silent unspeakable memories."
– George Eliot
Genealogy: A hay stack full of needles. It's the threads I need.              -Unknown
"Every man is a quotation from all his ancestors."  -Ralph Waldo Emerson
"To our children, we give two things, one is roots, the other is wings." -Unknown
Genealogy: Collecting dead relatives and sometimes a live cousin!        -Unknown
"To forget one's ancestors is to be a brook without a source, a tree without a root." -Chinese proverb
Genealogy: Where you confuse the dead and irritate the living.            -Unknown
"The kind of ancestors we had is not as important as the kind descendants or ancestors have." -Unknown
"Research: What I'm doing, when I don't know what I'm doing."           -Unknown
"Take nothing but ancestors, leave nothing but records. "                      -Unknown
"A family tree can wither if nobody tends it's roots." -Unknown           
"When we die we become 'stories' in the minds of other people." -Unknown
"We all grow up with the weight of history on us. Our ancestors dwell in the attics of our brains as they do in the spiraling chains of knowledge hidden in every cell of our bodies."
– Shirley Abbott
"Heredity: Everyone believes in it until their children act like fools!" Unknown
"Kinship: it's all relative!" -Unknown
"When you search for ancestors, you find great friends! " -Unknown
"Still trying to decorate my family tree. " -Unknown
"It's hard to be humble with ancestors like mine!" -Unknown
Funny Family Reunion Quotes
"There is no such thing as "fun for the whole family."-Jerry Seinfeld
"Humans are not proud of their ancestors, and rarely invite them round to dinner. -Douglas Adams"
"You Might Be a Redneck If…Your family tree does not fork."
-Jeff Foxworthy
"Any family tree produces some lemons, some nuts and a few bad apples." -Unknown
"Some family trees have beautiful leaves, and some have just a bunch of nuts. Remember, it is the nuts that make the tree worth shaking." -Unknown
Shake your family tree and watch the nuts fall! -Author Unknown
"Friends come and go, but relatives tend to accumulate." -Author Unknown
"I don't have to look up my family tree, because I know that I'm the sap." –Fred Allen
"Always be nice to your children because they are the ones who will choose your rest home." -Phyllis Diller
"My childhood should have taught me lessons for my own parenthood, but it didn't because parenting can be learned only by people who have no children." -Bill Cosby
"Important families are like potatoes. The best parts are underground." -Francis Bacon
"I think my family tree is a few branches short of full bloom." -Author Unknown
"A family reunion is an effective form of birth control." -Author Unknown
"A family is a unit composed not only of children but of men, women, an occasional animal, and the common cold." –Ogden Nash
"If you ever start feeling like you have the goofiest, craziest, most dysfunctional family in the world, all you have to do is go to a state fair. Because five minutes at the fair, you'll be going, 'you know, we're alright. We are dang near royalty. " -Jeff Foxworthy
"Never let an angry sister comb your hair." – Patricia McCann
"Parents are not interested in justice; they're interested in peace and quiet." – Bill Cosby.
"My family is really boring. They have a coffee table book called 'Pictures We Took Just to Use Up the Rest of the Film." Penelope Lombard
"Reunion after long separation is even better than one's wedding night." -Chinese Proverb
"Every family tree has some sap in it." -Author Unknown
Aunt MO
…After all, all he did was string together a lot of old well-known quotations. – H.L. Mencken on Shakespeare