I'm so excited for our 2012 family reunion theme- cruisin'.  We will visit 6 different "ports" while camping out at Box Elder campground.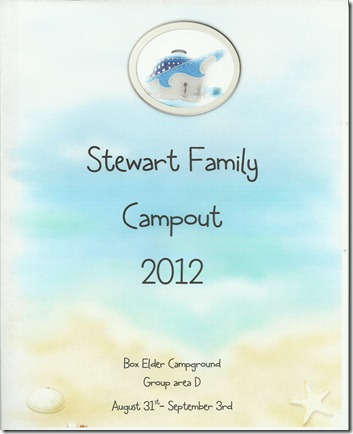 Each of the 6 "original' kids in my husband's family will be responsible for one meal and a 2 hour block of time.  Every family is choosing a theme and planning their meal and activities around that theme.  During that 2 hours they can plan any activities, crafts or games they want.  This will give every family the opportunity to plan an activity they have always wanted to do or to choose a family reunion favorite.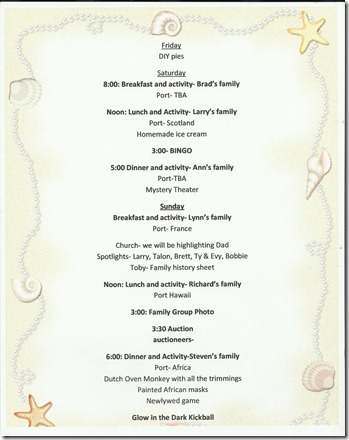 I'm pretty excited about this  reunion  format- I think it will relieve some of the stress I have when planning a reunion and give everyone a chance to make the reunion exactly the way they want.
Aunt MO
HINT: I got the backgrounds for these "beach" themed flyers from http://delightful-doodles.com/.