We're blaming it on the economy but whatever the reason, our family reunion fund raising auction last year was not as productive as in years past so we are faced with some new money challenges this year.  How are we going to pay for our family reunion?  We always joke about plugging our "money tree into the "currant" bush but this year I think we're going to need some new ideas.
To find a solution to our money concerns, I  talked to everyone I knew and did a lot of research on the internet and these are the ways I found that you are paying for your family reunions: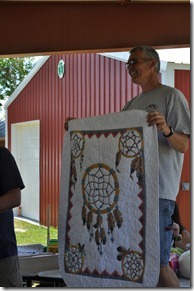 Hold a Family Auction
A family auction is a pretty typical way that families pay for their reunions. We've been holding reunion auctions for about 15 years now. Everyone brings something to donate to the auction. Some family members work all year to make a quilt or other special item for the reunion, some offer services such as haircuts and some bake cookies, brownies or bring produce from their garden. The best sellers at our reunion are always the crocheted dishtowels Grandma makes ($40.00- $80.00) and the hand-stitched heirloom quilts that Grandpa makes ($200.00- $400.00). Other popular items are restored and framed photos of ancestors and photo memory books- anything with sentimental value. No one counts the items someone brings or judges them on how much they bid, everyone does the best they can, sometimes more, sometimes less.
Divide Up the Costs
Divide all expenses equally (save receipts), or have everyone pay individually for expenses as they incur.
Family Recipe Book
Collecting recipes and producing cookbooks and many other publishing projects such as directories, scrapbooks, and history books to sell at the reunion.  Many will purchase family recipe books to give as gifts to neighbors and friends during the holidays.
Pass The Hat
Pass the hat- let family members donate what they can to your reunion fund.
Fund Raising Sale
Food, beverage and white elephant sales. Food sales can net a nice profit if you consider carefully your reunion customers. A bake sale could feature desserts to eat right there as well as whole bakery specialties to take home.
Reunion Yard Sale
Family yard sale- hold a yard sale either individually or collectively, perhaps as part of your reunion.  Money raised goes in the family fund.
Personalized Family Products
Order personalized (imprinted) products such as t-shirts, caps, coffee mugs, pens, pencils…and many more items to sell.
Charge a Reunion Registration Fee
Charge a traditional registration fee to families. Some families charge per family unit and others charge different prices based on age and family size. Average cost families are charging for their reunions are adults (ages 13 and over)- $70.00, children- $40.00. Pay electronically or elect to pay with a bank check or money order.
Provide A Services Alternative
If some families can't afford to pay then give them opportunities to provide service in exchange for paying fees- for instance could type in recipes for a family cookbook, maintain a family website or do family history research.
Cut Back on Reunion Time
The easiest way to reduce reunion expenses is to cut back on the time your reunion lasts. If you normally have a three day reunion cut back to two or just get together for a Saturday afternoon and evening. Make your meals potluck and enjoy the time, however short, that you have with each other. With finances in mind, some families opt not to have reunions every year.
Family Reunion Dues
Ask for reunion dues and ask family members to send a portion of their dues on a quarterly basis so that it isn't a one-time large payment.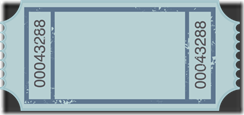 Reunion Raffle
Hold a raffle of donated items from companies or family members during the reunion. Plane tickets or electronics are good money generating items.
Donations
Collect corporate donations or pledges for a fundraising event like a bike or 5K race. Corporations sometimes donate to large reunions where knowledge of the company's name and contribution reaches many people.
Family Reunion Pocket Change
Ask family members to save their pocket change during the year and bring it to the reunion. Count money by hand or take to a counting machine. Announce the grand total at your reunion.
Reunion Gifts
We are fortunate that we are able to go camping for our Stewart reunions and on the Wells' side of the family we stay at the family condo. Location can be a huge expense but even that can be taken care of creatively.  My parents rent condos or motel rooms for family members instead of buying Christmas gifts- they're giving the gift of family.