The secret to cutting brownies
I'm not sure what this has to do with family reunions, except that a lot of brownies show up at family reunion pot lucks, but here's my hack for cutting brownies.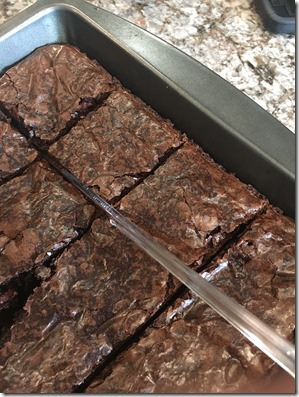 I hate when I'm cutting brownies into squares and the knife pulls pieces of the brownie into clumps that stick to the knife. It helps when the brownies are cooled but they still look so messy. The solution is simple- cut your brownies with a PLASTIC knife. Plastic knives are naturally non-stick and won't tear up your brownies as you cut them into squares. Your brownies will have straight edges and look as good as they are to eat.