Cardboard Classic Cars Party Planner Food Serving Tray
Look at this fun party idea I saw!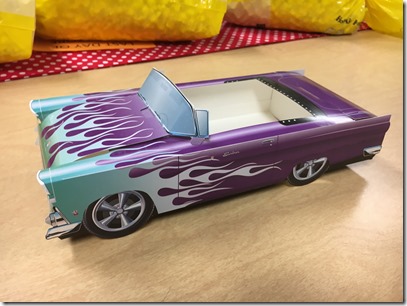 The theme for 5th grade graduation at our school was "Cruisin' into 6th grade". As a party favor", each student was given a cardboard classic car filled with candy. I thought the cars were such a great idea and my mind started whirling with how to use them. For instance, what a great idea for a retirement party, "Cruisin' into retirement", Cruisin' into college or these 50's themed cars would be great for a 50th birthday or wedding anniversary.
The cars have a compartment in them for burgers and fries, candy, popcorn or even money.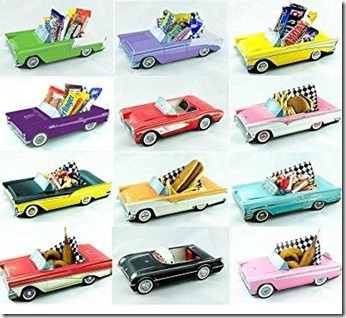 I was able to find several resources for purchasing the cars, Etsy, Ebay and Amazon all had good options. The cars aren't cheap, you can pay anywhere from to $2.00 per car in sets of 12- 36. I purchased 36 cars for $37.80 and so that's how many people I'll invite to my husband's retirement party. (Whenever that is) Several places will sell you a single car for 1.99 which would be a fun "congratulations" prize for a teenager that just passed their drivers test.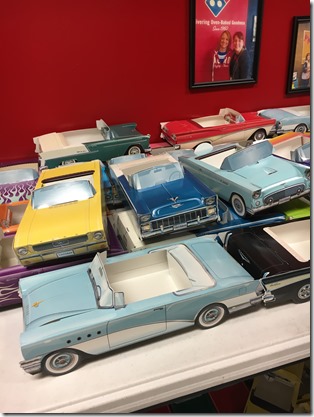 As I searched for "Classic" cars I also found options for trucks, Dunwoody, Hot Rod and blue & pink birthday versions. I thought these cars were such a fun and unusual idea for a party idea- can't wait until mine arrive.