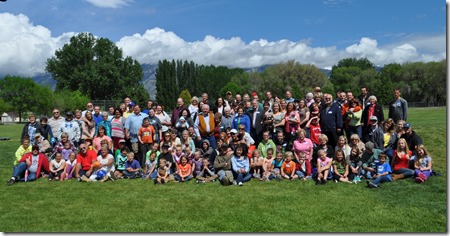 Had the pleasure of stopping by the Mower family reunion today. It was so fun to see everyone visiting, enjoying yummy food and kids playing on the toys. Seeing them having such a good time made me excited for family reunion season. Can't wait to get together with our extended family!
To get the reunion season started off right, family reunion helper is offering 5.00 off any of their $19.95 reunion theme packages. Circus, Caveman, Heritage, All-sport, Western or any of our fun reunion themes.
Just enter the code "reunion2013" at check out. This offer expires at midnight, May 27th 2013, Memorial Day- the start of family reunion season!